Everything You've Ever Wanted to Know About an Employment-Based Green Card
Employment-based immigration has its upsides and downsides. Take a closer look at this route to permanent residency in our latest blog.
As citizens of an increasingly interconnected world, we have gotten used to seeking employment opportunities beyond our limited borders. Some nations, such as the United States, offer various employment opportunities for individuals who may not find it in their countries for one reason or another.
Should you receive an offer from a US-based employer, you should consider commencing your employment-based immigration process with IBP Immigration Law.
The various Employment-based immigration options provide pathways to employers and employees who want to engage in the years-old cross-border exchange of labor. It can lead to an employment-based green card that will cement your status as a permanent US resident and even a naturalized US citizen down the line.
Today's blog is a comprehensive guide to employment-based immigration, including benefits, caveats, categories, and requirements for aspiring immigrants.
The Endless Benefits of an Employment-based Green Card
A Green Card allows foreign nationals to live and work in the United States freely. It is the first step toward becoming a naturalized US citizen, getting a US passport, being able to vote, and getting access to other benefits and protections only available to US Citizens.
With an employment-based green card, you can work in the US for any employer. Unlike many temporary employment-based visas like H1-B or TN, you are not tied to a sponsoring employer once the green card is approved. Your Green Card is the only thing you need to start a new job or start a new venture.
Moreover, a green card holder can travel to and from the United States, sponsor family members for permanent residency, and apply for federal grants, a funding option available only to US citizens, nationals, and permanent residents.
It's safe to say that a green card is a lot more than a steppingstone for US citizenship in the ensuing five years.
Are you ready to explore your options? Book an immigration law consultation at IBP Immigration Law or Keep reading our guide to employment-based immigration to learn about your options.
An Opportunity to Hone Your Skills
The United States is a place where people with myriad skill sets come to flourish. This year alone, the country was considered lucrative for software engineers, nurse practitioners, health services managers, information security analysts, and physiotherapists, in that order.
Employment-based immigration options open the door to these professional opportunities for foreign nationals. It helps those seeking new challenges and greater horizons, complete with the latest technologies and innovation with the who's who in their respective fields.
With a green card, you are free to seek employment at Fortune 500 companies and renowned, well-respective institutions and enhance your professional growth and expertise. If you can weather working with the best in your business, you can weather anything, a fact that will eventually propel your career to new heights.
A Chance at a Better Life
A better quality of life is one of the most significant advantages of an employment-based green card. Gaining such a status in the US might not guarantee a better quality of life, but it certainly ensures the stability and security of individuals and their families.
Permanent residency based on employment lets you lay down roots while contributing to the local and wider community. It comes with the reassurance that you will not be asked to leave the country, nor do you have to go through the constant uncertainty of visa renewals.
If you are one of the 140,000 people granted an employment-based immigrant visa, you have a chance to participate in American society and promote its values. (Think: Religious freedom, social justice issues, racial equality, etc.)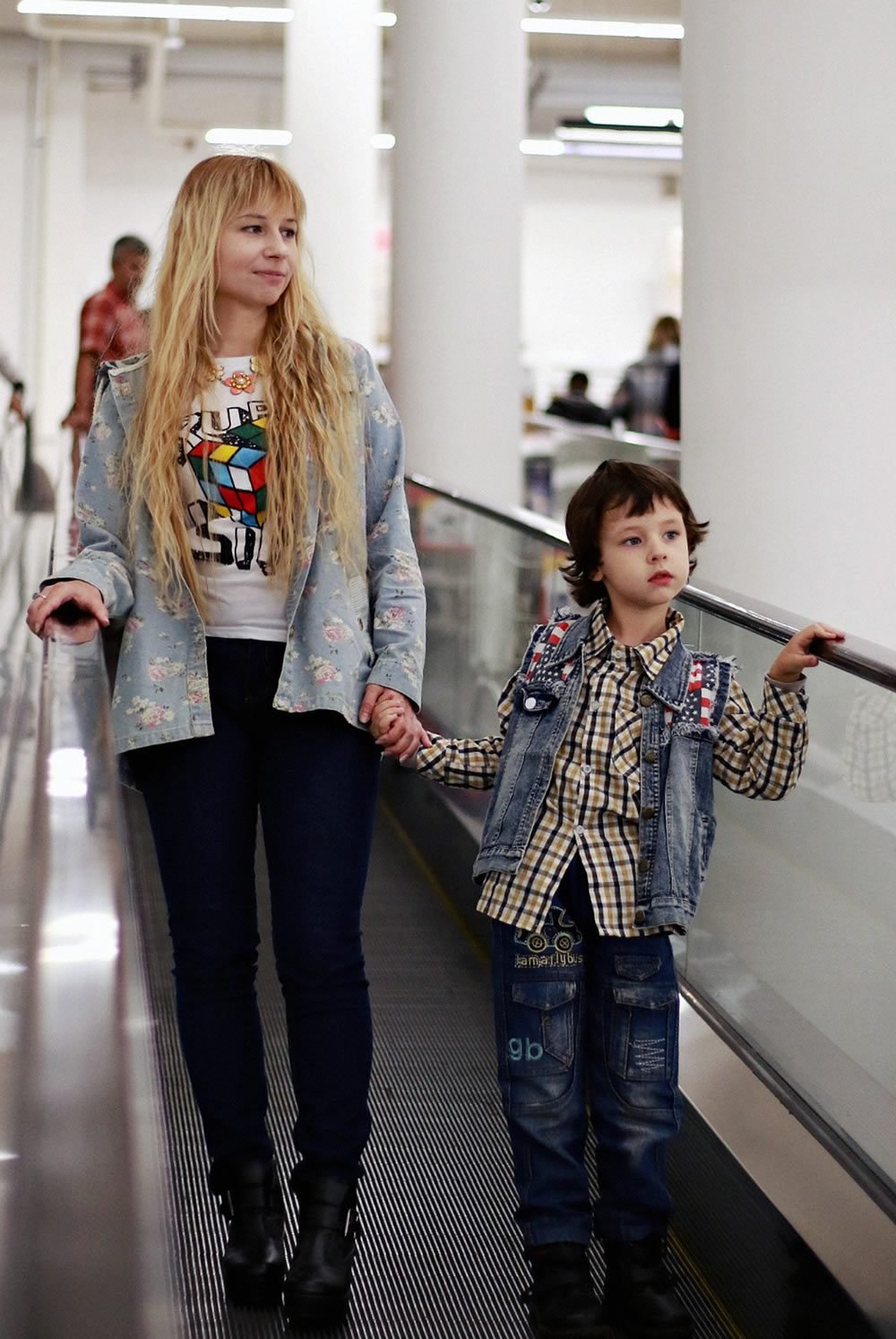 Extended Benefits for Family Members
Many employment-based immigration categories lead to family-based immigration. An American citizen can sponsor a member of their family, such as a parent, adult child, or a sibling A permanent resident can sponsor their spouse and children.
On the other hand, your spouse and unmarried children under 21 may accompany you on your big move. This ensures family unity despite being in a different country. The US Citizenship and Immigration Services (USCIS) understands all too well that family unity is extremely important when transitioning to the United States for work.
A Direct Line to Citizenship
An employment-based green card is the perfect solution for those wanting to settle in the US and become US citizens. After 5 (five) years as a permeant resident, you may be eligible for naturalization, allowing you to receive many of the same benefits of natural-born citizens. Becoming a citizen will solidify your connection with your adopted country through inclusion in the democratic process and access to all the benefits available to US citizens.
The Caveats of Employment-based Immigration
The path to employment-based immigration is extremely bureaucratic and time-consuming. It's never as straightforward as it seems in theory; if that were the case, you wouldn't need the services of the immigration lawyers at IBP Immigration Law. Here are some of the challenges of the employment-based immigration process.
Limited Availability due to Difficult Criteria
Employment-based green cards are difficult to get because of the strict legal criteria to get one. For instance, you may check off all the boxes to have your EB-1A extraordinary ability visa petition approved, but USCIS issues a Request for Evidence or even a Notice of Intent to Deny
It's hard to get an EB-1A petition approved due to the stringent criteria for this type of visa classification. Working with an experience attorney makes all the difference between getting approved or denied.
Applying for a green card through employment is replete with lengthy wait times. The various employment-based visa categories have a massive green card backlog that could take months and even years.
The pandemic didn't help the backlog, either. The prolonged administrative delays and uncertainty may also affect the applicant's career plans and personal life.
Prepare to play the waiting game and work with our immigration lawyers to develop a long-term strategy.
The Pressure to be on the Straight and Narrow
Temporary workers and green card holders have their status as long as they comply with the requirements. Engaging in certain activities, like getting out of status, committing crimes, or staying outside the United States for prolonged periods of time can increase one's likelihood of losing their green card status or work visa all the perks that come with it.
Changing Immigration Policies
Immigration policies can change due to political, economic, and social factors. Applicants go through the employment-based green card process without an immigration lawyer because they'd much rather let a professional keep track of the policy shifts that could impact their case.
The uncertainty may affect those in the investor visa program, for example, affecting any long-term plans and investments the applicant might have made in the US.
The Classes and Qualifications for Employment-based Immigration
Qualifications may differ across the five categories of employment-based immigration available to applicants worldwide.
The EB-1 category is for priority workers. It invites those who are the crème de la crème in science, arts, education, business, and sports. Since the category requires proof of their prowess, it is limited to those with a track record of extraordinary achievements.
This category is typically free from the green card backlog because most individuals do not qualify. The few that do qualify have the advantage of being first in line for permanent residency.
Second preference EB-2 petitions encompass professionals with advanced degrees or exceptional abilities in their receptive fields. EB-2 applicants must have a valid advanced degree and a job offer from a US employer.
The applicants in this category that belong to professions that contribute to the US strategic interests, may qualify for a National Interest Waiver. The National Interest Waiver allows you to bypass the job offer and labor certification process.
EB-3 includes skilled and unskilled workers in a variety of fields.
A Labor Certification and a job offer from a US employer are required in this third-preference category that recognizes the skills outside EB-1 and EB-2 petitions. A qualified U.S. employee might be nonexistent in the US and, thus, allows U.S. employers to hire a qualified foreign national for the position.
EB-4 encompasses various special immigrant categories, including media broadcasters, religious workers, translators and interpreters from Iraq and Afghanistan, and some healthcare professionals.
The category is also open to Iraqi and Afghan nationals who have previously worked with the US government and armed forces.
EB-5 petitions are reserved for investors. An investor may apply for an EB-5 category green card if they have invested capital in a commercial entity here in the US and have provided a minimum of ten full-time jobs to American citizens.
However, it's not as simple as you might think. An investor may only qualify for an EB-5 green card under one of the two conditions:
They have invested, without borrowing, $1,800,000 in the qualifying entity;
They have invested, without borrowing, $900,000 in a rural area with a high unemployment ratio.
An Abridged Guide to Employment-based Immigration
Below is an abridged version of the steps a foreign national must undergo to get an employment-based green card.
Job Offer: Like a student needs an I-20 from an educational institution for a student visa, a work visa applicant must have a job offer from a US employer willing to sponsor their application. The employer must use a Form I-129 to sponsor a foreign worker for temporary work status;
Labor Certification: The first step is obtaining a Labor Certification from the Department of Labor. Once this is completed, the employer can begin the petition process with USCIS;
Form I-140 Petition: Prospective employer is required to file Form I-140, Immigrant Petition for Alien Worker. It establishes eligibility and is proof that you qualify for the job;
Form I-485 Status Adjustment: If you're applying from the US, you may file Form I-485 to adjust your status after Form I-140 is received or approved;
Submit the Required Documents: Employment-based immigration has five categories, and all require different documents to meet the eligibility criteria. Immigration law consultations are the best way to know what you'll need to qualify for an employment-based green card;
Attend the Interview: Once you have undergone consular processing or submitted Form I-485, the USCIS will likely approve your application. You may be required to attend an interview, where you'll be asked about your past, current, and future employment. If approved, you should receive your green card within a few weeks.
This blog simply scratches the surface about this vast topic. There are more steps within these steps, bureaucratic hurdles, and other stipulations involved in an employment-based immigration process.
Take all the right steps with an immigration lawyer who speaks your language and understands your unique situation You can also learn more by visiting our blog.
Book a consultation with one of our lawyers today.