A Comprehensive Guide to the EB-3 Visa: Criteria, Benefits, and Processing Time
An EB-3 Skilled Worker Visa is the Third Preference category in employment-based immigration. Discover the if, how, when, and more of this visa application.
Immigrants comprise a significant portion of the American workforce and for good reason. By tapping into different cultures and ethnicities, the US can tap into different worldviews and skill sets. People from foreign countries are an asset to the United States in more ways than one.
The US is the end-all and be-all for an immigrant who wants to monetize their skillset, further their career, and even reunite with family members already residing in the country. One of the pathways to achieve these aspirations is through employment-based immigration, and one prominent option within this category is the EB-3 Visa. Tap here for a gist of this visa category.
Do you want to join the lucky 18.1% of the American immigrant workforce?
Today, we will fully explore the intricacies of the EB-3 Skilled Worker Visa, providing you with a clear understanding of its criteria, benefits, processing time, application process, and more.
EB-3 Visa: A Pathway for the Highly-Skilled and Talented
The Employment-Based Third Preference (EB-3) Visa is designed for skilled workers, professionals, and other qualified individuals seeking employment opportunities in the US.
EB-3 Visa is part of the broader family of employment-based visas, each catering to specific professional needs. It is further divided into three subcategories, each with its unique eligibility requirements.
EB-3 Visa Criteria: The Specifics of the Three Subcategories
Below are the three subcategories of the EB-3 Skilled Worker Visa and their specific eligibility criteria.
1.EB-3(a) – Skilled Workers
Skilled workers are individuals with a minimum of two years of job experience or training that is not seasonal or temporary. Post-secondary education in the field in which they have received a job offer can also be considered training.
To qualify for this subcategory, applicants must have a labor certificate and a full-time job offer from a US-based employer who is also willing to sponsor their visa application. Furthermore, the job offer must require the skills and qualifications that the applicant possesses.
Last, and most importantly, their specific skills should not be readily available in the United States.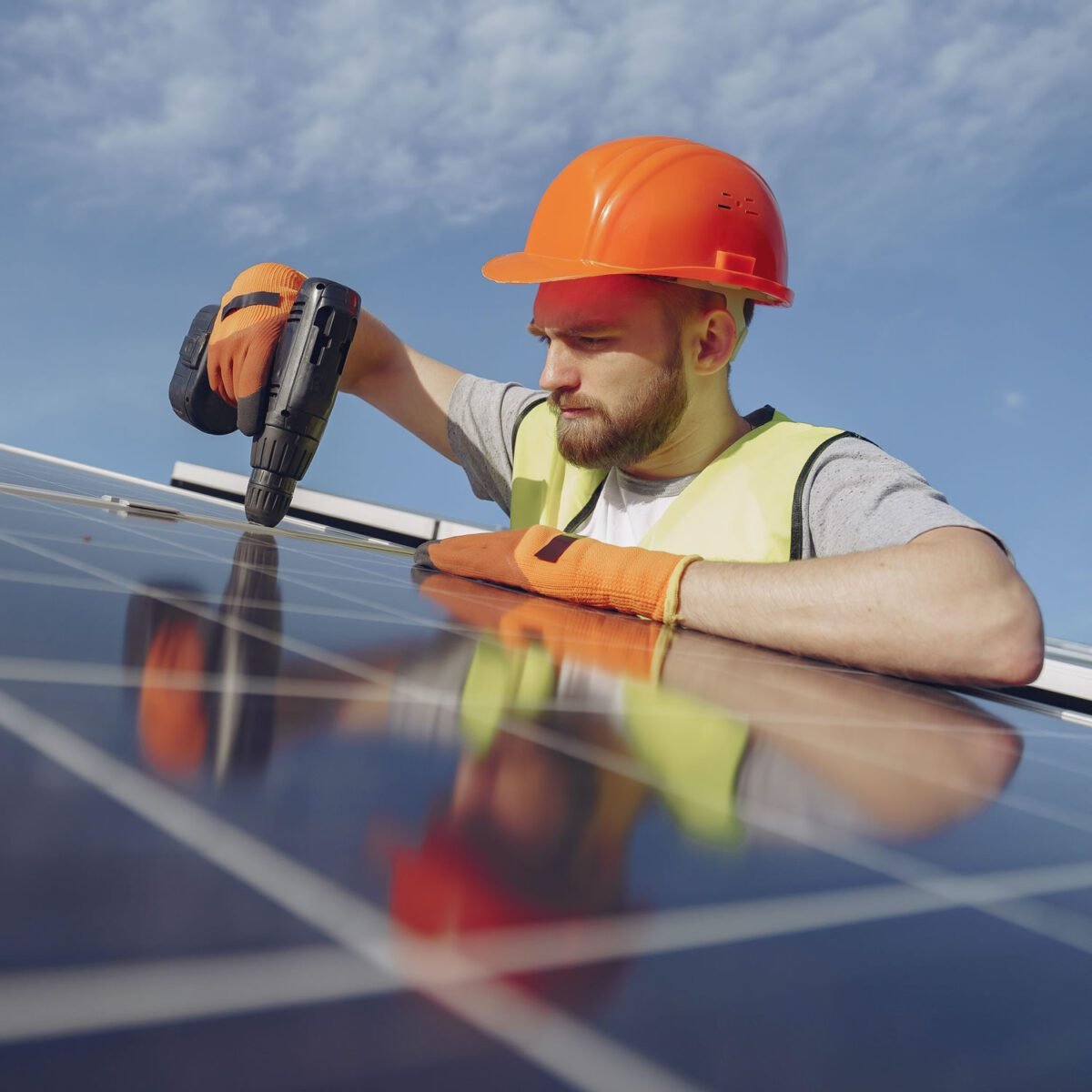 Common examples of skilled workers include electricians, plumbers, and chefs. While these professionals are a dime a dozen in the US, they don't have an equally excellent command of their craft, which is what you, a skilled worker, may capitalize on.
2.EB-3(b) – Professionals
Professionals are individuals with a bachelor's degree or foreign equivalent, and their employment in the United States must be in a position that requires a professional degree.
Like skilled workers, professionals must also have a labor certificate and full-time job offer from a US-based employer to qualify for an EB-3 Visa. Also, like skilled workers, professionals must specialize in an area for which qualified workers are sparse or nonexistent in the United States.
Unlike skilled workers, professionals cannot pass post-secondary education off as a substitute for a bachelor's degree. It's the starting point of this subcategory, meaning you should only consider it if you have a bachelor's or its foreign equivalent.
The professional subcategory often includes occupations such as teachers, engineers, and accountants.
3.EB-3(c) – Unskilled Workers
This category is for individuals who have been performing full-time unskilled labor for less than two years. To qualify, applicants need a job offer from a US-based employer and must have the necessary skills, experience, and labor certification for the position.
Like the other two subcategories, the relevant skill under which an unskilled worker is applying shouldn't have many—any—qualified workers in the US.
As the last preference in the Third Preference category, the waiting times for this subcategory can be longer compared to the first two. On the bright side, wait times have decreased significantly for all employment-based green card applications, so you may end up waiting less time overall.
Examples of other/unskilled workers may include agricultural laborers, custodial staff, and construction laborers.
The Benefits of Applying for an EB-3 Skilled Worker Visa
Now that you have a basic understanding of the EB-3 Visa subcategories, let's explore the benefits that come with obtaining this visa.
Eligible for Legal Employment in the United States
One of the primary advantages of the EB-3 Visa is that it provides legal employment authorization in the US. This authorization allows EB-3 Skilled Worker Visa holders to pursue employment opportunities with American employers across a wide range of industries and professions.
Eligible for Permanent Residency
An EB-3 Visa can be your steppingstone to lawful permanent residency, putting you just a step away from naturalization. After meeting the requirements for your relevant subcategory, you can apply for an employment-based green card and eventually plan for a long-term and indefinite settlement.
As a permanent resident, you can buy a house, apply for a loan, and even start a retirement savings plan. As a US citizen, you'll eventually have the right to vote and get access to the many rights outlined in the Constitution for American citizens.
The Chance to Reunite with Family
The EB-3 Visa may also facilitate family reunification. The immigration law allows individuals who have been granted a family- or employment-based green card to sponsor their spouse and unmarried children under 21 to the United States as derivative beneficiaries.
Once you obtain a green card through the EB-3 Visa, you can sponsor certain relatives for immigration to the US. This can include sponsoring spouses, minor children, and unmarried adult children, creating a path for family reunification.
The reunification allows families to live together and build a life in the US, fostering a sense of unity and security.
Freedom to Travel the World
With an EB-3 Visa, you can travel in and out of the United States for work-related or personal reasons. The flexibility allows you to maintain connections with your home country while pursuing your American dream.
To add to all this, a US visa grants you visa-free entry to several countries around the world, even those you couldn't have traveled on your travel document alone.
Whether it's for business meetings, family visits, or personal exploration, the EB-3 Visa ensures you can move freely between the US and your home country or many other countries for that matter.
Access to Social Benefits
EB-3 Skilled Worker Visa holders are generally entitled to various social benefits, including access to American healthcare and enrolment in the US public education system for their minor children and themselves. Why shouldn't you hone your craft through further education and open more doors for yourself?
While specific benefits can vary, having legal status often makes essential services available for you and your family. Becoming a lawful permanent resident on the basis of an EB-3 Visa also increases access to certain privileges you wouldn't otherwise have on a tourist visa, for instance.
EB-3 Visa holders 65 and over may be eligible for social security benefits upon retiring if they have accumulated enough work credits during their time in the US.
The rule of thumb for immigrants is to accumulate 40 work credits in the US, roughly ten years of employment, to qualify for such a social security benefit. Once achieved, it can provide financial security and sustain you during your autumn years.
Investment Opportunities
Having an EB-3 Visa can provide opportunities to invest in the US stock market. While you're free to find another employer within your relevant skill set, you can also start a business or invest in existing enterprises. This can be a pathway to financial growth and wealth creation outside the Investor Program for immigrants.
The Processing Time and Waiting Factors for EB-3 Visa Applicants
The processing time for an EB-3 Visa may vary due to several factors, such as:
The applicant's country of origin;
The specific visa subcategory;
The overall demand for visas in that category.
While the backlog for employment-based green card applicants has reached a concerning 1.8 million applicants, it varies from country to country. For instance, countries with lower populations have a less severe backlog than their highly populated counterparts.
In any case, below is everything you'll need for a successful visa application process.
Labor Certification (PERM)
Before applying for the EB-3 Visa, your US-based employer must get a Labor Certification from the US Department of Labor. This process involves proving that there are no qualified workers available for the position and that hiring someone from overseas will not negatively impact the local job market.
PERM processing times can vary but often take several months. It's important to note that factors beyond your control can influence the timeline for this step. All the employer can do is wait and hope for the best outcome so that they can get the skilled worker—you—on US soil.
After the Labor Certification is approved, the US-based employer can file Form I-140, Immigrant Petition for Alien Worker, for you, the potential employee.
The processing times for Form I-140 can vary widely, depending on factors such as the US Citizenship and Immigration Services (USCIS) service center handling the case and the overall caseload they are managing. In some cases, it may take several months to over a year for this petition to be processed, further adding to the overall processing time.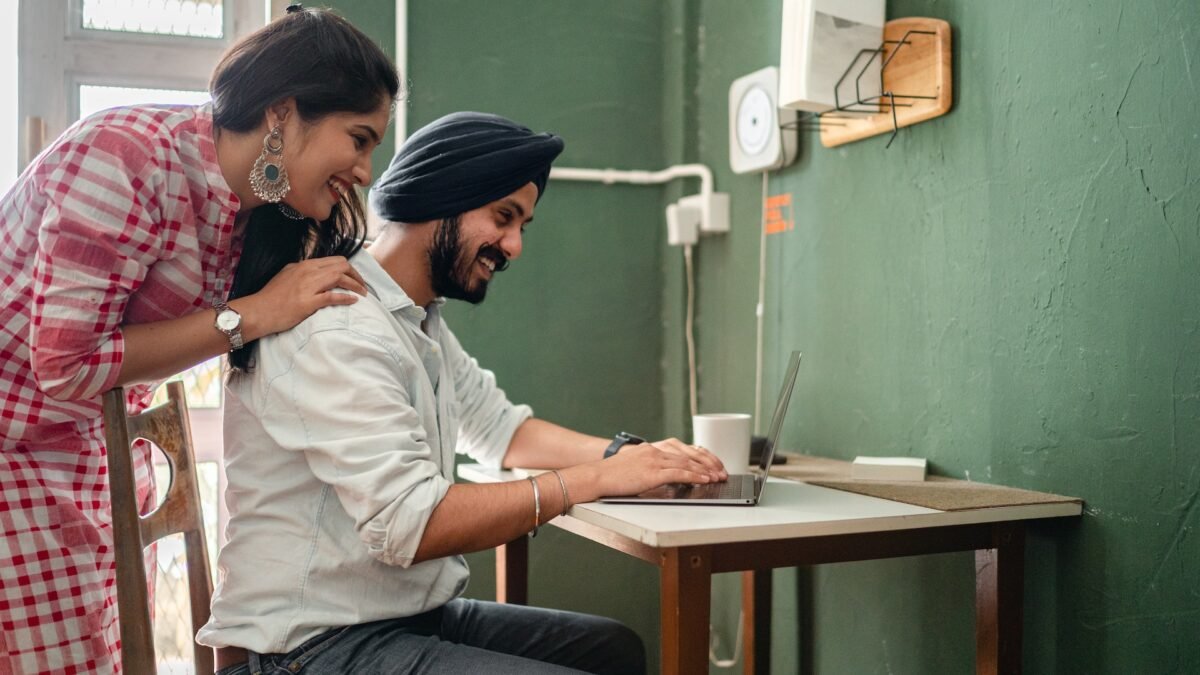 Visa Bulletin and Priority Dates
Once the form has been processed, the visa applicants must monitor the Visa Bulletin published by the US Department of State. The Visa Bulletin indicates whether visas are available for applicants from different countries and categories based on their priority dates.
Priority dates are established when the Labor Certification is filed and serve as a waiting list for visa allocation. The waiting time for priority dates to become current can vary significantly based on factors like visa quotas and demand.
Adjustment of Status or Consular Processing
Once a visa number becomes available based on the priority date, EB-3 Visa applicants can proceed with the final steps.
If the applicant resides in the US, they can go for an Adjustment of Status by filing Form I-485. This process typically involves an interview with USCIS officials and a medical examination.
Conversely, if the applicant is abroad, they can go for Consular Processing at a US embassy or consulate in their home country. This option involves a visa interview and medical examination, among other requirements specified by the USCIS for their home country.
Waiting for a Visa Number
Applicants in the EB-3 category must be patient, as waiting for a visa number to become available can take time. The Visa Bulletin will provide updates on visa availability based on the priority date. Once your priority date is current, you may perform the final steps in the process.
While the wait time for your priority date to become current could take months or years, in some cases, it's some consolation that most employers shoulder the financial burden of the visa application and processing.
Seek Green Card Application Assistance for an EB-3 Visa
The EB-3 Visa provides a valuable pathway for skilled workers, professionals, and certain non-skilled individuals to pursue their career aspirations and better opportunities in the US. A job offer from a US-based employer could be your pathway to bigger and greater things down the line.
While you now understand the eligibility criteria, benefits, and processing times associated with this visa category, it is crucial to have legal help to iron out all the details of your visa application.
Consider immigration law consultations with IBP Immigration Law's Ingrid Borges Perez. The immigration lawyer makes it a point to stay informed about updates in immigration policies and translate them for her Spanish- and Portuguese-speaking clients. She can help you prepare a strong employee-based immigration application.
Book an appointment to navigate the complexities of the EB-3 Visa process and potentially achieve your American dream.