Everything You Need to Know About Filing an I-751 After a Divorce
Your dream of permanent U.S. residence doesn't end with divorce. Learn how to file an I-751 after a breakup and achieve your immigration goals.
The journey through the intricacies of U.S. immigration law is daunting. For those married to U.S. citizens or permanent residents, the conditional permanent residence granted for the first two years of marriage is a significant hurdle that must be overcome.
What happens when the fairytale doesn't last, and the marriage ends in divorce? Filing an I-751 after a divorce can be a complex process. Understanding the process is the first step to securing your permanent place in the U.S. In this blog, we'll break down everything you need to know about filing an I-751 after a divorce. Let's begin.
Understanding Conditional Permanent Residence
After marrying a U.S. citizen or permanent resident, an immigrant spouse is often granted a conditional permanent residence. This 'conditional' status lasts for two years. Toward the end of these two years, both spouses must file Form I-751, "Petition to Remove Conditions on Residence", to transform this conditional status into a 10-year permanent residence.
However, a significant hiccup occurs when the couple divorces before the two-year period concludes. How can the immigrant spouse file the I-751 and still attain permanent residency?
Filing I-751 Post Divorce: A Solo Journey

While the I-751 is typically a joint submission by both spouses, there's a provision for those who have divorced before the completion of the conditional period. The key is to apply for a waiver of the joint filing requirement.
1. Proving a Bona Fide Marriage: Your primary objective is to assure the United States Citizenship and Immigration Services (USCIS) that your intentions were genuine when entering the marriage. You weren't seeking a shortcut for immigration benefits. Providing the following evidence can strengthen your case:
Joint Financial Records: Bank statements, mortgages, leases, or tax returns showcasing shared financial responsibilities and assets;
Moments Frozen in Time: Photographs from weddings, vacations, family gatherings, and other significant events;
Tangible Extensions: Birth certificates of children, if any, born during the union;
Voice of the Community: Affidavits from mutual friends, neighbors, or family members vouching for the authenticity of the marriage.
2. Documenting the Divorce: USCIS needs confirmation that the marriage has legally concluded. Furnish the final divorce decree or annulment documents, ensuring they're the most recent and final versions.
3. Demonstrating Hardship: In some cases, establishing that deportation would result in extreme hardship, either personally or to a U.S. citizen family member, can be an influential factor in your petition's favor.
Crafting a Strong Narrative
Merely filing the I-751 form isn't enough. You must craft a compelling story reinforced by evidence.
Think of it as presenting a case in front of a jury, where the narrative you weave could influence the trajectory of your future in the U.S.
Owing to the gravity of the situation, many turn to seasoned immigration lawyers to guide their solo journey, ensuring no stone is left unturned.
The Process
Transitioning from a conditional to a permanent resident status post-divorce demands a meticulous approach, lest one encounters detours or dead-ends. Here's a more detailed outline of this process:
1. Document Collection: Start by assembling all pertinent documents. These may include the final divorce decree, proof of the bona fide nature of the marriage, and any other material supporting your waiver claim. Each document serves as a piece of the puzzle; it showcases the genuine nature of your marital relationship.
2. Complete Form I-751: Obtain the most recent version of Form I-751 from the USCIS website or through a trusted immigration lawyer. Fill it out diligently; remember, precision and honesty are crucial. This form provides a snapshot of your marital history. Any discrepancies or errors can lead to unwanted complications.
3. Pay the Fee: Alongside the form, you'll need to submit the required filing fee. Check the USCIS website or consult with your immigration lawyer for the most up-to-date information.
4. Submission: Once everything is in order, send the package to the appropriate USCIS address, depending on your location and method of shipping (e.g., USPS or a courier service). It's a good idea to send it through a method that provides tracking to confirm its receipt.
5. Receipt of Notice: After submitting, you'll receive a receipt notice from USCIS. This notice extends your conditional permanent resident status for another 12 months, allowing you to continue living and working in the U.S. while your application is reviewed.
6. Potential Requests or Interviews: Be prepared for possible Requests for Evidence (RFE) or an interview. An RFE isn't a cause for panic; it merely indicates the USCIS needs further clarity or evidence on specific points. Addressing it promptly and accurately is key. Interviews, while potentially nerve-wracking, offer a platform to present your case directly. Preparation is paramount.
7. The Outcome: After thorough scrutiny, USCIS will make a decision. If approved, you'll receive a 10-year green card in the mail, signaling your status as a permanent resident. If denied, it's crucial to understand the reasons and consult with an immigration attorney to explore potential steps or appeals.
This process requires both diligence and patience. While the journey may seem arduous, understanding each step and ensuring meticulous preparation can simplify the path, inching you closer to your goal of permanent residency.
How IBP Immigration Law Can Help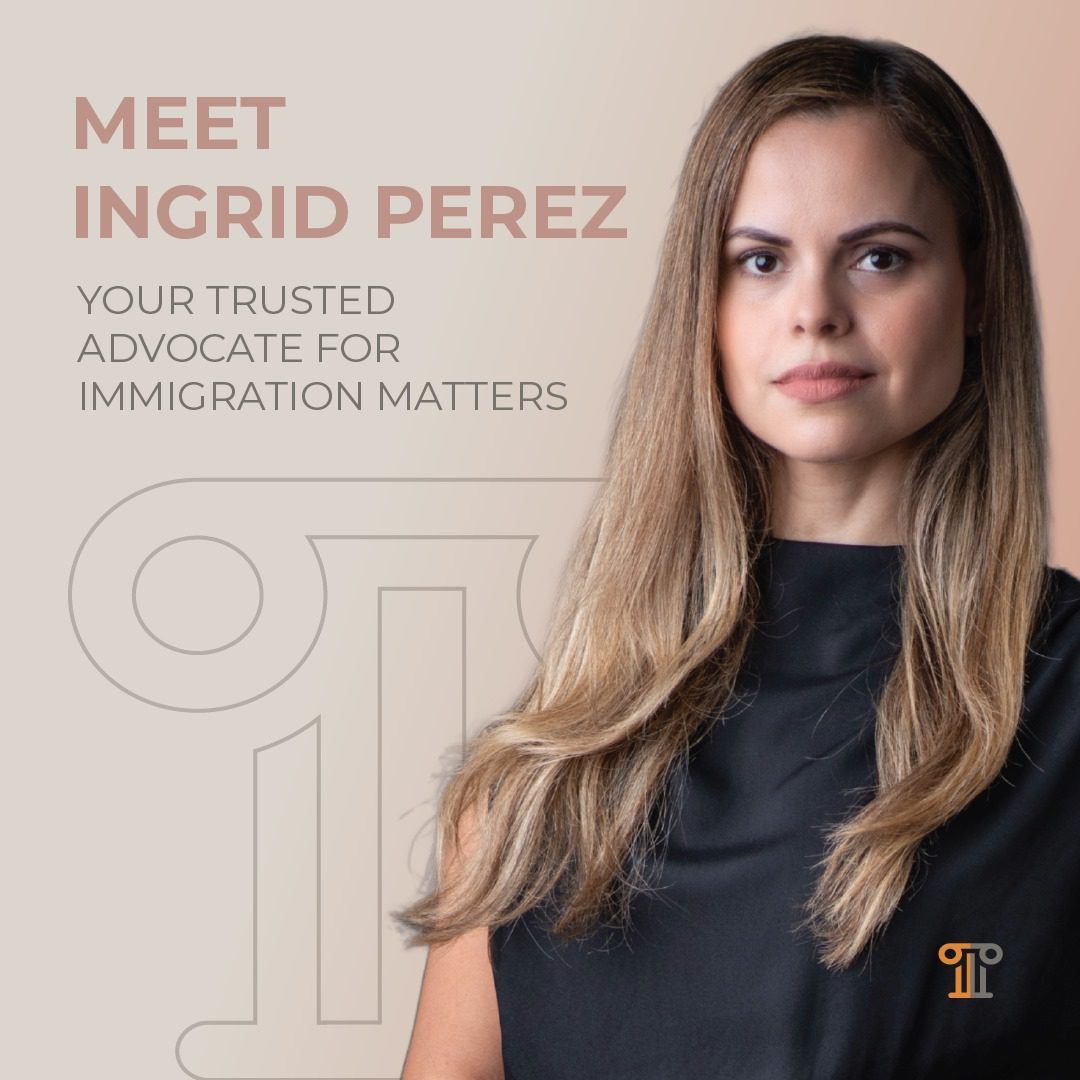 At IBP Immigration Law, we understand the complexities surrounding immigration cases. Founded by Ingrid B. Perez, an immigrant with a personal connection to immigration struggles, we provide expertise, empathy, and personable service. Attorney Ingrid Borges Perez speaks English, Portuguese, and Spanish. She also boasts vast experience in various immigration issues, including assisting with I-751 filings after a divorce.
Whether you need help with work visas for the U.S., the citizenship application process, the investor visa program in Florida, green card application assistance, employment-based immigration sponsorship, E-2 visa eligibility, or any other related process, feel free to contact our team.
Your case is personal to us, and we treat it with the utmost importance and diligence. Let's journey together towards a successful outcome.